ABOUT US
HISTORY
At GRUPO NUTEC® our passion is to promote animal health, beauty, life and productivity, in order to nourish and fill people's lives with fullness.
Our plants have state-of-the-art technology, certifications and more than 75 quality controls that support the biosecurity and safety of our pet foods.
Pets are part of our family and we take special care in their nutrition. We nurture more than 250,000 pets in the world, being leaders in the Super Premium sector.
In the search and development of talent, we have assembled a team of more than 700 employees who are passionate about pets and animal nutrition, providing them with the best workplace.
We are promoters of more and better pet foods in 15 countries in the world, we have managed to be a technical reference in the field of nutrition and we continue working every day to nourish and fill people's lives to the full for the construction of a sustainable future.
We are supported by the International Institute for Animal Research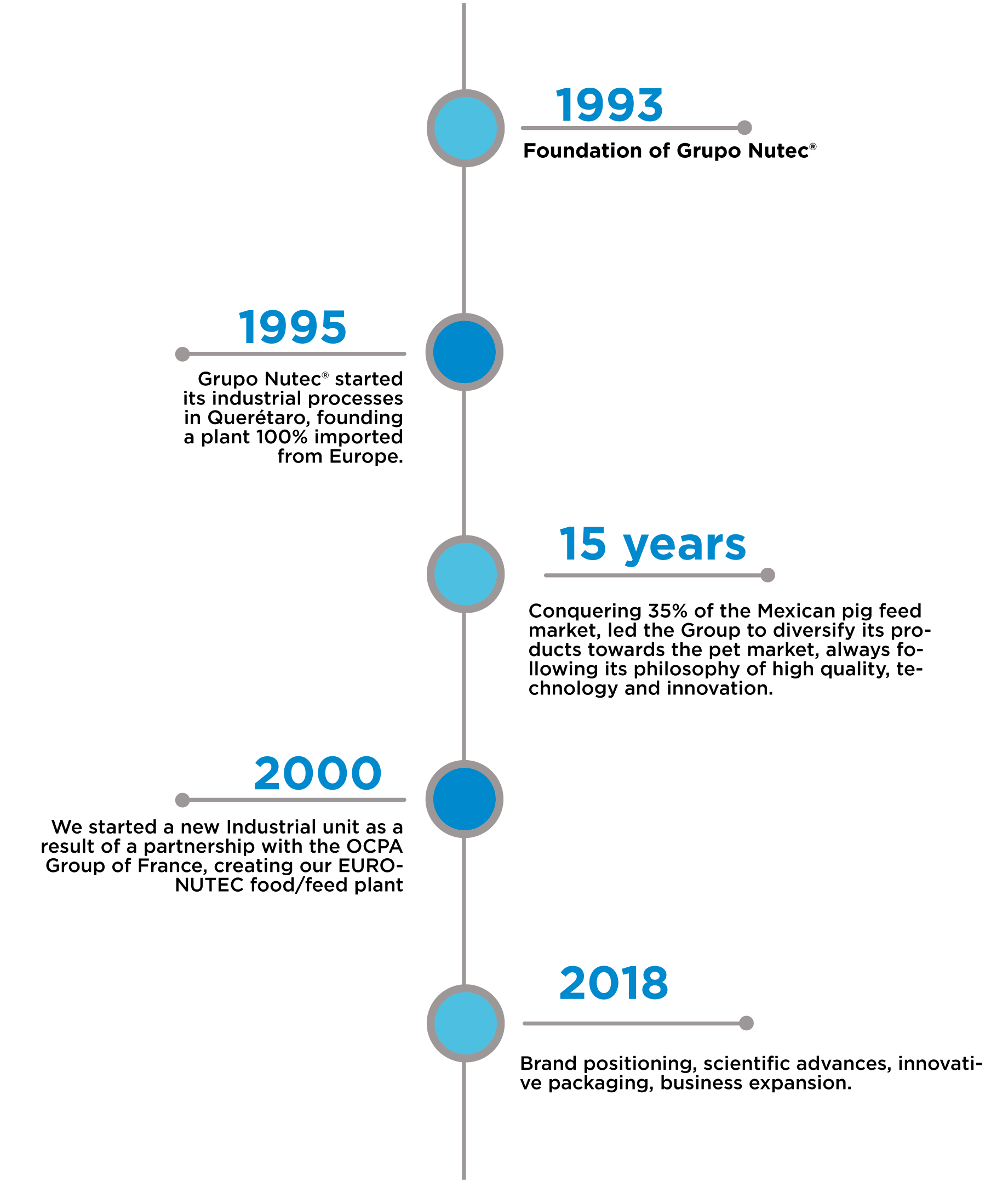 NUPEC® INSPIRATION
At NUPEC® we promote conscious scientific nutrition for canines and felines, always inspired to improve the quality of life of pets and thus the fullness of their families.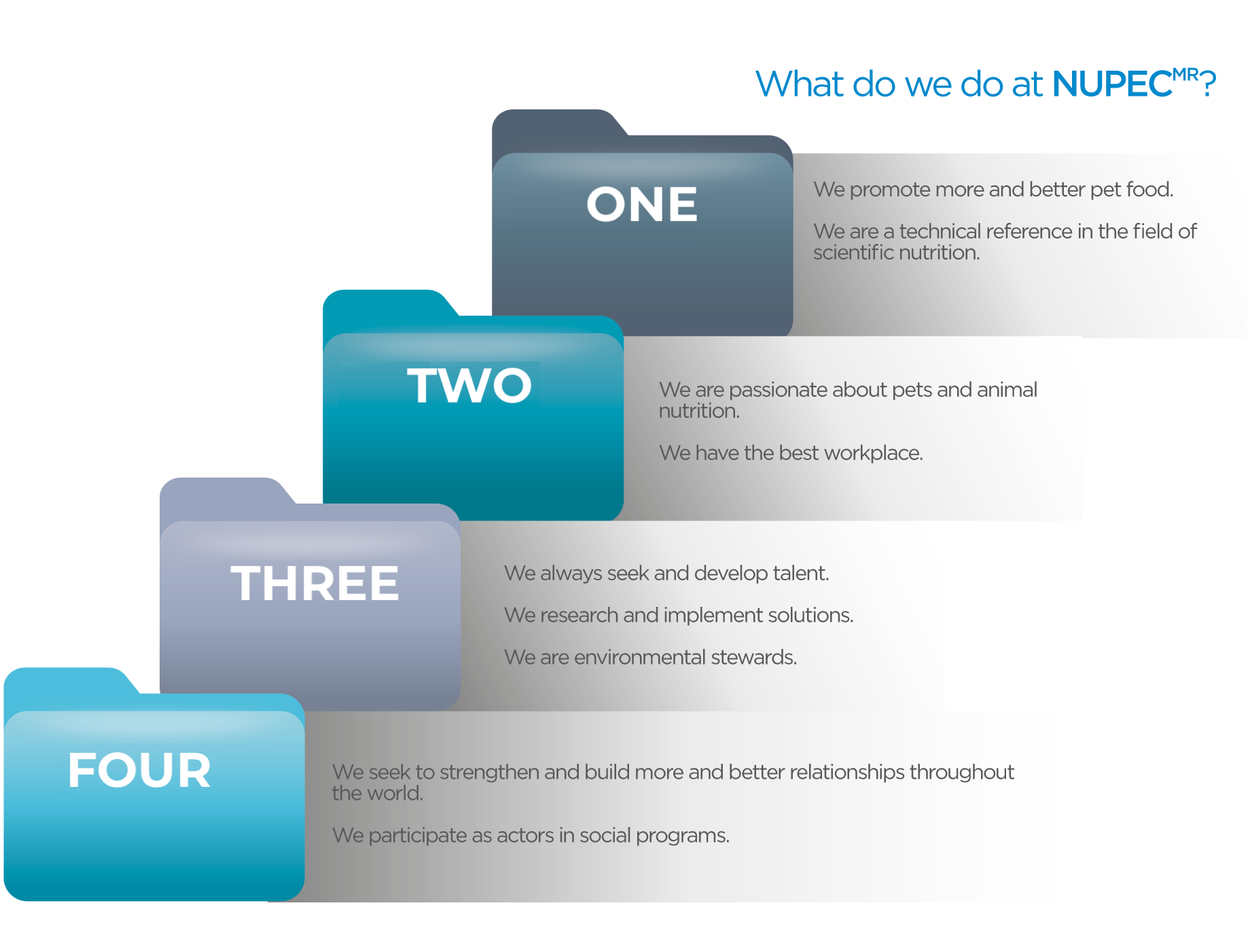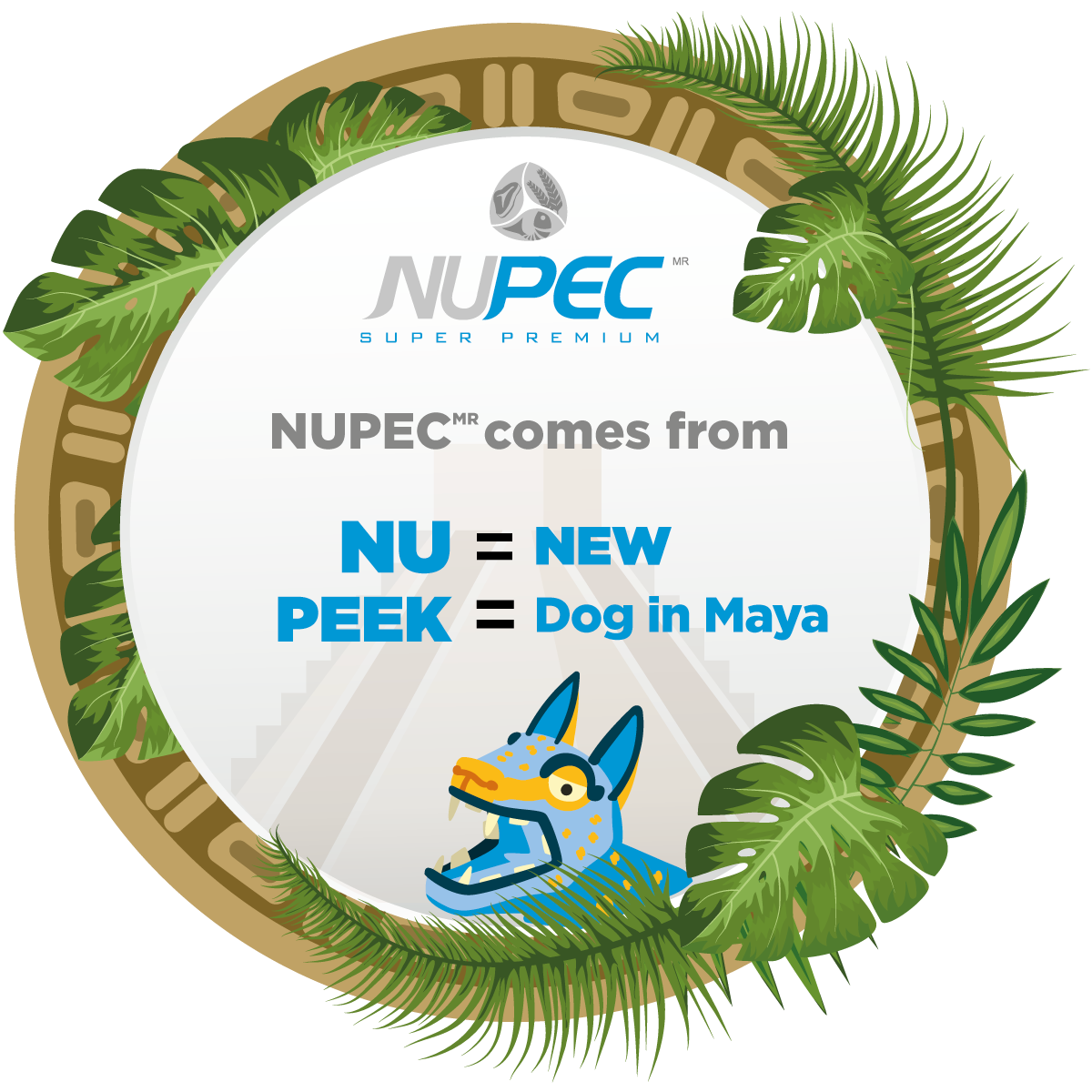 SPECIAL EDITION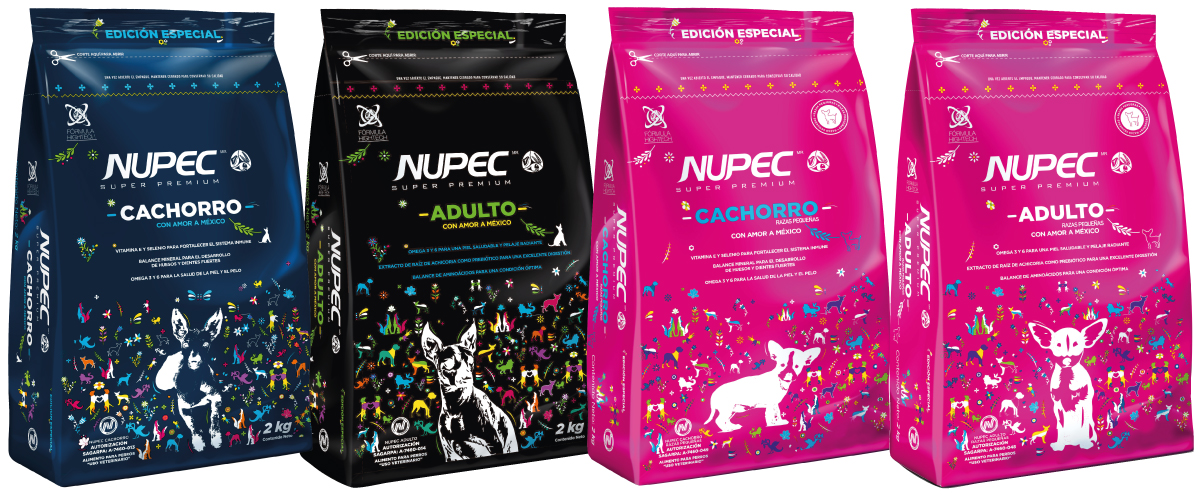 NUPEC in its special edition pays tribute to its origins and to the Land where it is produced, calling this package: WITH THE LOVE OF MEXICO

WITH LOVE TO OUR ROOTS:
NUPEC is a word with two syllables where each one has a meaning: NU, which symbolizes the new and PEC, which is phonetically inspired by the Mayan word "PEEK", which means dog.

WITH LOVE TO OUR CULTURE:
The illustration in this special edition is inspired by Otomí art (from Guanajuato, eastern Michoacán and southeast Tlaxcala) due to its richness in colors and shapes. The design is made up of different figures: dogs, flowers and alebrijes, the latter, reffering to the Mexican crafts of imaginary beings made up of physiognomic elements of different animals.

WITH LOVE TO OUR BRAND:
A proud brand of Queretaro whose passion is to promote the health, beauty and life of pets, managing to stand out as a leader in specialized canine nutrition in just 18 years.

WITH LOVE TO OUR LAND:
NUPEC is a food made with raw materials, which are supplied by national suppliers who meet the highest quality standards.

WITH LOVE TO OUR PEOPLE:
With more than 600 dedicated Mexican scientists, veterinarians and professionals who make it possible to obtain the best quality food every day. We count with the support of animal nutrition experts throughout the quality controls of our ingredients, in the use of high-tech processes to elaborate our product and along the analysis of our finished foods.

In honor of the great love with which you decide to nurture your furry companion, NUPEC is made:
WITH THE LOVE OF MEXICO"